Why patients must do pre-op diet before bariatric surgery – Weight loss surgery in Tijuana Mexico
One of the frequent inquiries we have from our patients is about the diet they must do weeks before their surgery. Many of them ask why we choose high protein and low carb diet (similar to Atkins Diet) and not just other type or liquid diet.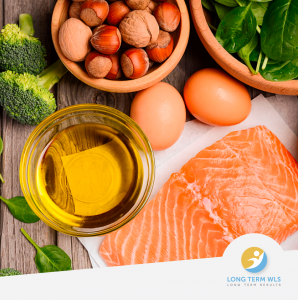 The main reason why we prescribe this specific diet to our patients is because it helps to reduce the size of the liver. At some point, the liver of an overweight person starts to gain fat around it. This becomes an issue when a doctor tries to perform a surgery around the stomach, which is the case for bariatric procedures.
As the surgeon tries to reach the section of the stomach that needs to be treated, the fat surrounding the liver can become an obstacle and increase the risk of liver damage, while making it complicated for the surgeon to work around with his medical instrumental during performance. To prevent such dilemma, at Long Term we want to make sure that the patient has reduced the size of his liver before operating.
When a person looses weight, the first thing that loses fat inside the body is the liver. There are several studies that reveal that a diet low on carbohydrates and rich in protein is the most effective way to lose weight. If a patient loses abdominal fat, he is also losing liver fat.
However, there are specific studies that show that in six days on a low-carb diet, the reduction of the liver is about the same as for seven months on a low calorie diet. In this scenario, the Atkins Diet becomes the perfect method to achieve fast results with our patients, as it relies mostly on the consumption of protein, putting aside carbohydrates.
There are some recommendations given by the Atkins Nutritionals, Inc. to make this type of diet more effective: drink enough water and do not eliminate salt and vegetables completely, among other tips you can find on their website.
At Long Term WLS/VSG we care about our patients. Therefore we will always give them treatments that guarantee their wellness. If you follow your surgeons' recommendations and take good care of yourself, you can be sure that your surgery will be a safe and successful one, and you will obtain the desired results.